Colour Me Beautiful ( 2010 edition of colour me confident ). This style guide offers real advice for real women, backed by years of experience from the colour me beautiful team.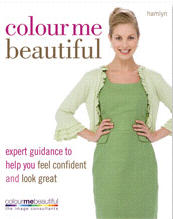 It doesn't matter what shape, size or age you are, you too can look great! Take 4 easy steps to a stunning, new and confident you!
Find out what colours are perfect for you.
Learn which shapes and fabrics will flatter you.
Discover your style personality and how to enhance it.
Add the finishing touches, with useful tips on make-up, hair, accessories and choosing the right wardrobe.
or Book yourself a full image consultation and have it all done for you.