😱
PLEASE NOTE:
Due to website maintenance, we will be
Unable to process orders (phone and online)
19th of June – 26th of June
Stock up now to avoid disappointment!

Apologies for the inconvenience,
Thank you for your understanding and
for being our loyal customer!
Award Winning Image Consultants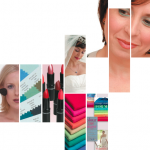 With over 200 image consultants in the UK and Ireland and a further 600 in Europe, Colour Me Beautiful are Europe's leading image consultants. We can give you the confidence to make the most of your personal and professional image with our range of services, including Style Consultations, Colour Analysis, Make-up Lessons and much more
Look Good Feel Good
You feel better about yourself when you are happy in how you look. We can show you how to wear colours that make you look younger, more energised, more alive! We can help you make the best of your assets and not only help you look good but feel great! Get started, check out our services!
First Impressions Count
Our business and corporate image consultations are tailored to the business world, where how you present yourself counts just as much as what you say. Our professional help can help you make the right statement with your working wardrobe. Make an impact and make the first impression work for you! Take your first step to great first impressions…