With constantly changing fashions it can be difficult to know which of the new styles suit you.
Essential SEASONAL Updates take the exhaustion and frustration out of looking up-to-date by helping you to discover which of this season's fashions are most suited to your shape and colouring.
What we will show you
this season's must haves
your best choice in colours & shapes this season
a fresh make-up look
easy ways to update your existing wardrobe
where to shop for your best styles
new styles for hair, glasses and accessories
Seasonal Update for all with
Simple ideas for updating your wardrobe and accessorising will help keep your look current, regardless of your budget. Your consultant will give you advice on the 'must haves', make-up, and where to shop for your shape and colouring. Best of all, you'll get to take all that you've learned home with you in your Seasonal Update booklet.
Essential  Update includes:
Put your colours back in tune with this update session.
If you think your colours aren't working for you as well as they used to; if your hair colour has changed or if it's been years since you had your original colours done, perhaps it's time for an update.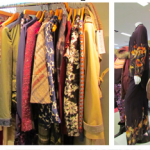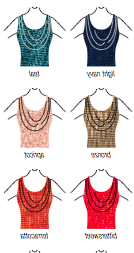 Get back to basics – refresh your look, renew your makeup and learn to look younger than your age. This session covers current colours, key guidelines & effective makeup. That's all it takes to get it right!